2023 Session Replay
Featured Session:
The Future of Real Estate: How AI is Transforming the Industry with Marki Lemons Ryhal
Speaker Marki Lemons Ryhal reprises her popular session from the 2023 REALTORS® Legislative Meetings for the NXT UP! video series!
Explore how AI revolutionizes the real estate industry and how you can leverage these technologies. AI will improve REALTORS® efficiency and productivity from predictive analytics and lead generation to streamlining the transaction process and enhancing customer experience.
Check back for updated schedule information, coming in 2024!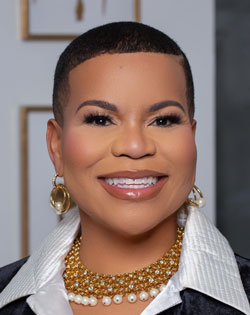 Marki Lemons Ryhal
Keynote Speaker, Best-Selling Author & Podcast Host
MarkiLemons.com
Chicago, IL
Meet Marki
One of 100 speakers selected out of over 1,300 speakers to speak at NAR NXT, the REALTOR® Experience nine times (face-to-face and virtually) with high program evaluations and an INMAN Closing Keynote Speaker. Marki Lemons Ryhal is a licensed Managing Broker, REALTOR®, avid volunteer, Major Donor, and 6X International Best-Selling Author. Marki Lemons Ryhal is dedicated to all things real estate. With 30+ years of marketing experience, Marki has taught over 500,000 people (face-toface and virtually) how to earn up to a 2682% return on their marketing dollars.
Marki holds a Bachelor of Science in Management from Chicago State University, a Master's in Business Administration from Saint Xavier University, and sixty-four real estate-related licenses, certifications, and designations.